I would highly recommend Ludo! I'm so glad we booked him for our wedding. He is the perfect blend of easy going and professional. He listens to all your crazy requirements and somehow finds beauty in everything and everyone. I'm still confused as to how he managed to have his camera pointing in exactly the right place at exactly the right time, every time - he is only one man and yet he captured so many amazing moments from our wedding day. Book him!
Photos are absolutely brilliant, Video is amazing, Really nice bloke who knew how to get the best out of everyone for their photos.
Most importantly he listened to us regarding what we wanted and delivered!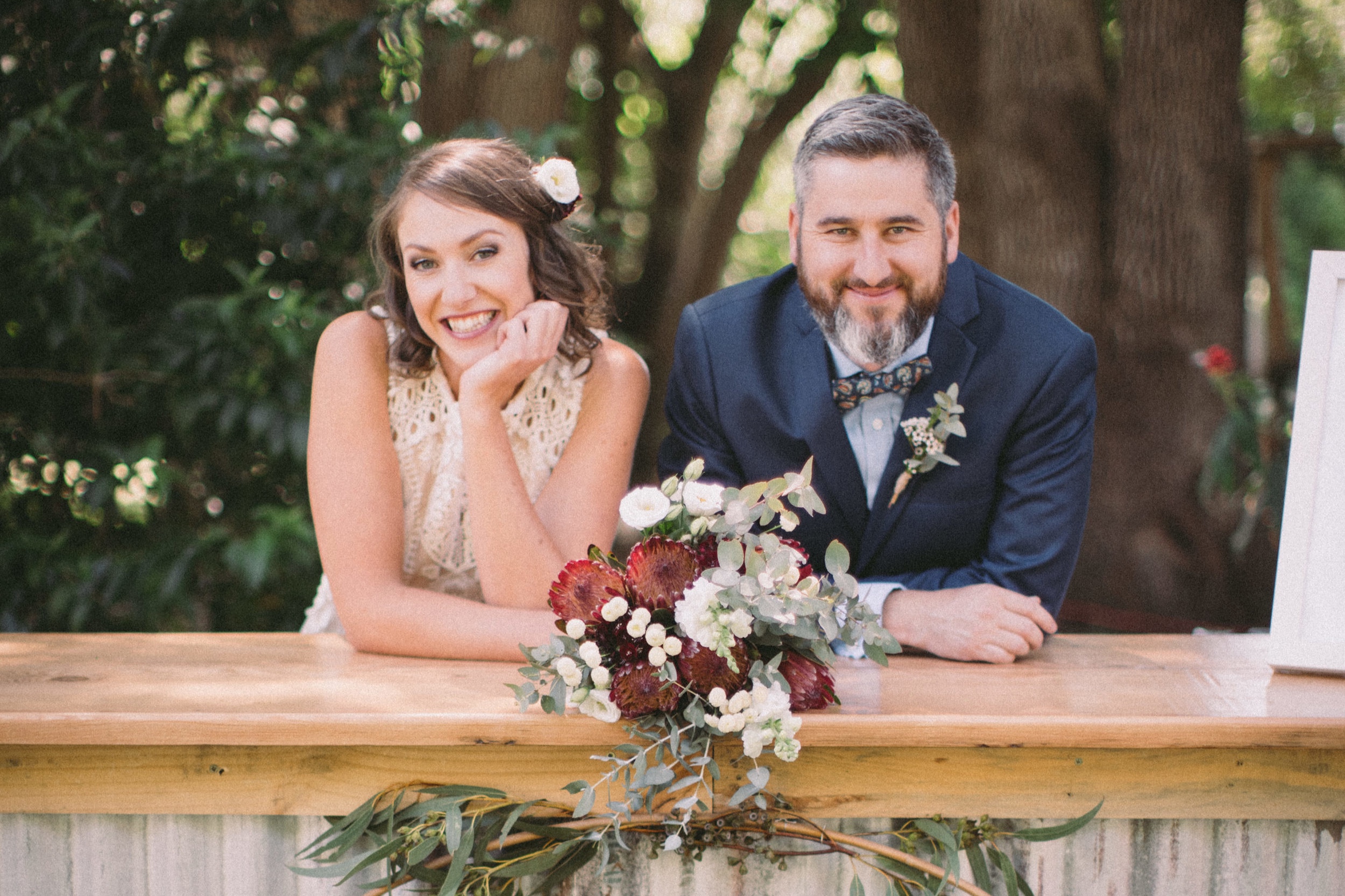 Ludo goes above and beyond to make beautiful, candid photos. He makes you feel really comfortable in front of the camera and half the time you forget he's even there, making for some really natural moments caught on camera. Also really affordable prices, especially for such quality! Thank you for capturing our day Ludo!
The absolute BEST photographer in Australia! We booked Ludo for our wedding in September and people have not stopped complimenting us on our beautiful photos!! Right from the start, Ludo was professional, lovely to deal with, and helped us create the most incredible memories of our big day! We didn't even need to give any direction, Ludo just read our minds and was able capture the most incredible moments, both large and intimate. He was not only our photographer, but our friend, coordinator, he helped us get ready, and he helped organize nearly every part of the day. Ludo was absolutely the most incredible person to share our special with us, and we can't recommend him highly enough! I had spoken with many photographers before the wedding and none made me feel as comfortable, were as professional or at such a competitive price. To anyone wanting a smooth, easy and carefree day whilst knowing every single photo is going to turn out perfect, then you can't go past this photographer. Thank you, Ludo!
Choosing the right photographer is one of the most important things and with Ludo, we couldn't have asked for anything more. He is professional, confident and an extremely talented photographer with a very good eye for detail. Ludo captured our wedding perfectly, from first thing in the morning until last thing at night. We met with Ludo before the wedding to discuss what type of photos we wanted and to work out where to have them. Our day was totally relaxed. Our photos are natural and effortless and they reflect how incredible our day was. Thank you Ludo for making our wedding a truly magical day.
Ludo is a #1 photographer and we cannot praise him enough! He is a talented young man with an eye for unique and beautiful details.
We have chosen Ludo as our wedding photographer and man we are so glad we did! It has been an absolute pleasure to work with him. He instantly makes you feel comfortable and laugh even during stressful moments that wedding can bring along. He took his time preparing for our special day and talking to us about our expectations, what is important, time schedule, location, etc. We were so happy with his work, photos and overall experience that we asked him to do our pregnancy photoshoot as well. He did capture the happiest days of our lives so beautifully.
We would highly recommend Ludo to anyone and we are sure he has a bright future ahead. All the best. A&A
We cannot recommend Ludo enough! From the moment we picked him for our wedding till now every time we look at the wonderful photos he took of us on our special day we couldn't be happier with our choice. Ludo was such an incredibly professional passionate and fun photographer that made the task (let's just say it, nobody really likes to pose on their wedding day) so pleasant and natural and the result speaks for itself. Thank you again for such amazing work!
We were blown away by the quality of the photographs Ludo took. Our wedding was a special day and Ludo captured it perfectly. Both engagement shoot and wedding shoot were enjoyable experiences and we felt so comfortable with him as our photographer. He did a fantasitic job, creating the perfect scenes for us and our guests. I would highly recommend his services and will definitely be asking him to capture more beautiful moments for our family.
We found Ludo to be very friendly yet extremely professional, he made the day comfortable as we're pretty camera shy people. Looking at our finished album, it may not seem that way, which was wonderful! Thank you for your time and effort for the day, the work you did for our wedding was just amazing!! I can not recommend Ludo and his creative mind enough, it was just a pleasure to share our day with him. Thank you again.
Thank you so much Ludo for capturing our special day! We have gorgeous photos and thank you for making everyone feel comfortable to get their picture taken! Cannot thank you enough for all your hard work! Xx